We're thrilled to announce our latest white paper: How Empathetic Listening Improves Primary Care Patient Outcomes.
If you're a medical practitioner and tired of struggling against the limits of a broken healthcare system, this white paper is for you.
Inside, we'll show you what we believe is wrong with today's system, including:
Short appointment times
Practitioner burnout and shortage
A lack of coordinated care
Insufficient attention to the power of preventive care and behavior change
We'll also show you how we're reshaping the way healthcare is delivered at our on- and near-site clinics. At Vera, we offer patients high-quality, accessible primary care that breaks down the most common barriers to better health.
Learn about our focus on empathetic listening, whole person health, and preventive care. Find out how our tight-knit clinical teams — including embedded in-person Vera Whole Health coaches — work together in a supportive environment that drives better patient outcomes. And, get an inside look at our approach to driving behavior change and empowering patients to take ownership of their health.
Download your copy now: How Empathetic Listening Improves Primary Care Patient Outcomes
Here's a sneak peek to get you started.
The Vera model
At Vera, we've fundamentally changed how primary care is delivered, for both patients and practitioners. To do that, we designed our clinics to maximize the potential of primary care.
More time
Patients get at least 30-minute appointments. Annual Whole Health Evaluations last an hour. This gives providers them the time to form meaningful relationships with patients, identify root causes of health issues, and partner with them to find solutions.
Empathetic listening
Longer appointments alone won't improve medical care. That's why Vera trains all our physicians, nurses, and health coaches in a unique coach approach with empathetic listening at its core. When patients feel heard, they become more invested in their health and want to come back. .
Clinical team integration
At Vera clinics, the patient's care team consists of more than one overworked practitioner. Tightly integrated clinical teams include a provider, health coach, and medical support staff. From daily huddles to weekly meetings, the team gathers regularly to discuss individual patient care plans and find ways to work together and to improve patients' courses of treatment.
"Our integrated teams work together to come up with personalized care plans for each patient. Within those teams, everyone supports each other and everyone has a voice, so patients get the best care possible, and practitioners never feel like they're practicing alone." - Ivan Rosemblatt, Vera Whole Health Coach, Amy's Kitchen
Focus on behavior change
Behavior change is the key to improving health. Experts estimate that 70% of healthcare costs are associated with poor lifestyle choices.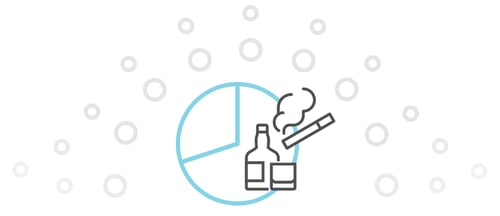 Time and empathetic listening allow practitioners to understand the patients' goals and barriers to improving their health. Trained in core coaching competencies, the psychology of motivation, and evidence-based theories of behavior change, our integrated whole health coaches work closely with providers to support those goals by empowering them to create actionable strategies to change their behaviors.
Time for charting
Vera practitioners typically see no more than eight patients per day, less than half the industry standard. Beyond more time with patients, that means they have more time for essential tasks like charting. This allows practitioners to give each patient's care plan the attention it deserves.
Employer-funded model
Fee-for-service models have created a generation of practitioners who have to worry about a patient's financial barriers. One study found that a quarter of Americans had to forego medical care because they couldn't afford it. If a lab test or prescription is too expensive, the patient may skip it — or struggle to pay the bills, leaving the clinic with the cost.
Unfortunately, this reality often affects a practitioner's suggested course of treatment. At Vera, we work under an employer-funded care model. Employer-funded plans ensure that primary care, basic prescriptions, lab work, vaccinations, and health coaching are all covered.
Want to find out how we do healthcare differently? Contact us to learn more, and check out the rest of our new white paper: How Empathetic Listening Aids Patient Outcomes In A Primary Care Setting.